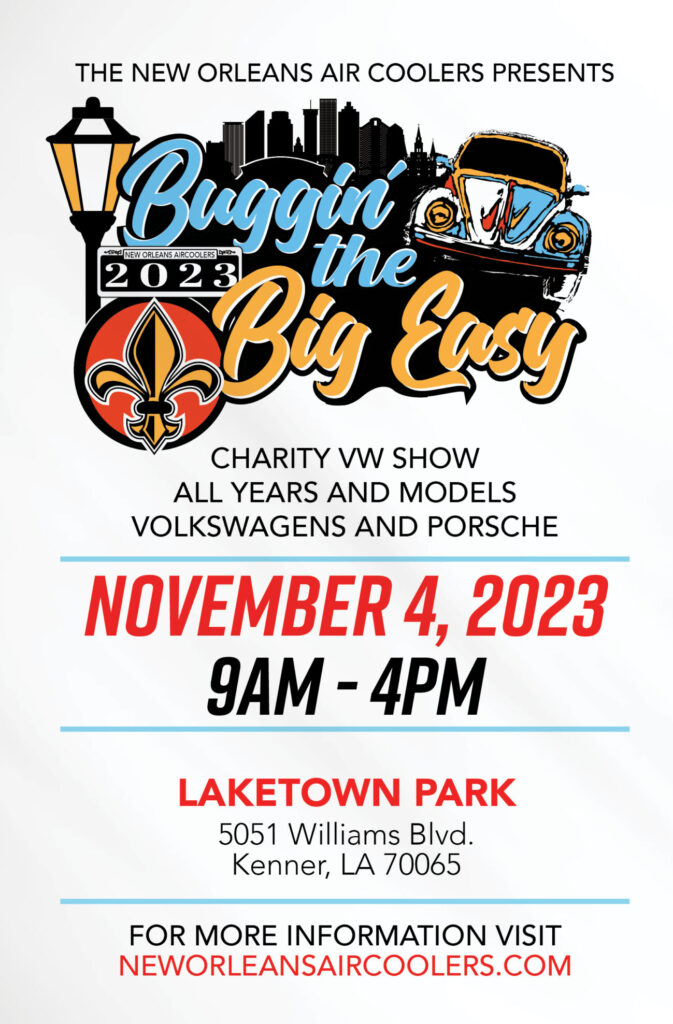 2022 show was a huge success, even with all the adversity's we still were able to donate $3,000 dollars to Take Paws Rescue. Thanks Everyone.
 This year's show
Buggin' the Big Easy
November 4th, 2023  
(Laketown Park Kenner, LA) 
We will be once again combining Vintage and Modern Volkswagen's, Porsche and others from the VW family to join in the fun. Come on out and show off your rides, and help us support our local Charity. Add in some Music, Food Trucks, and lots of door prizes; it turns in to a great time...
See photos from our last show, click here.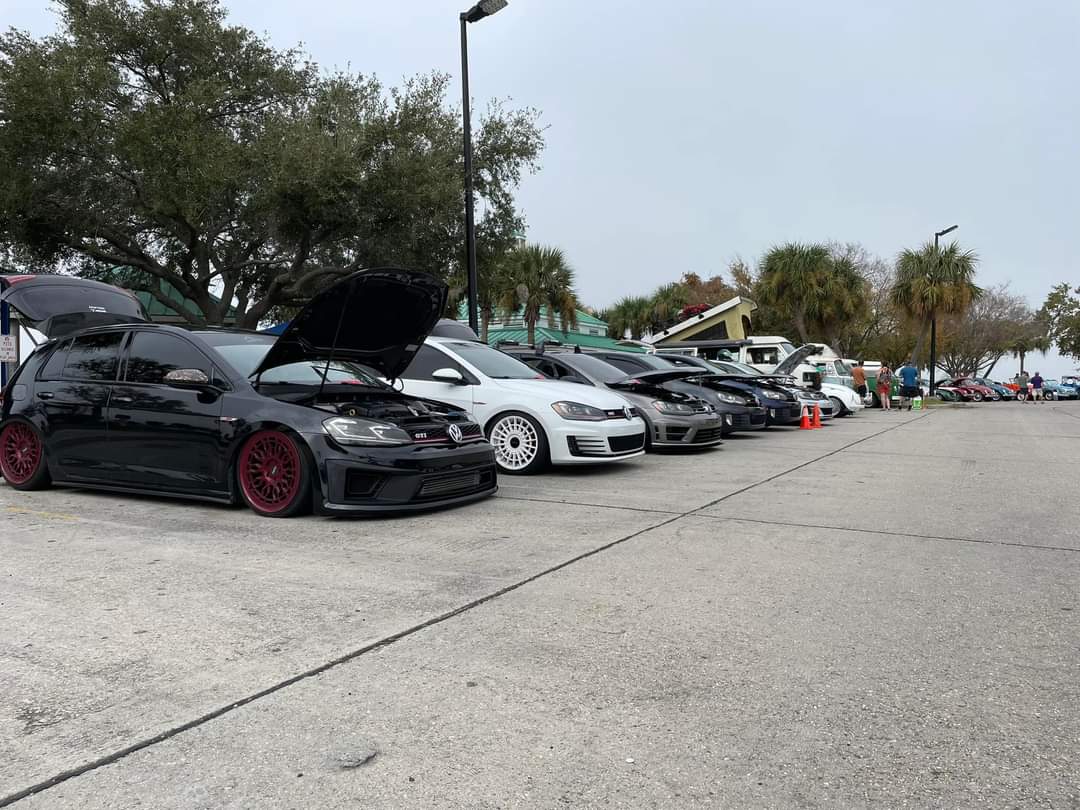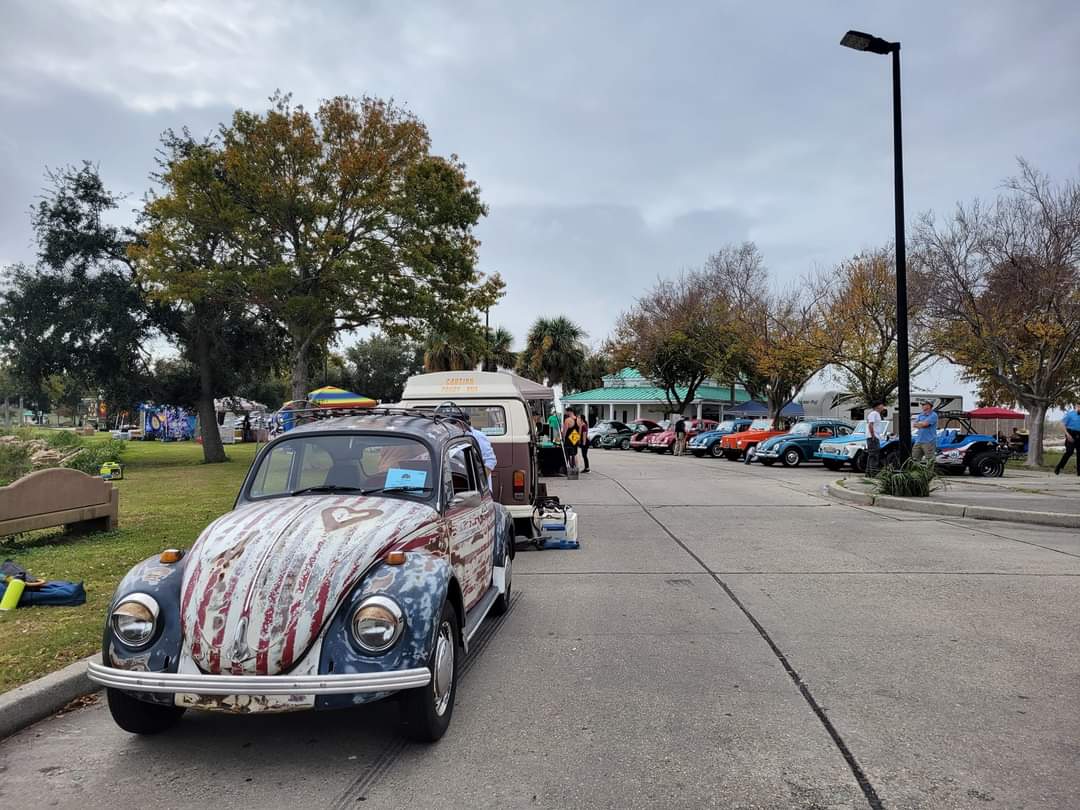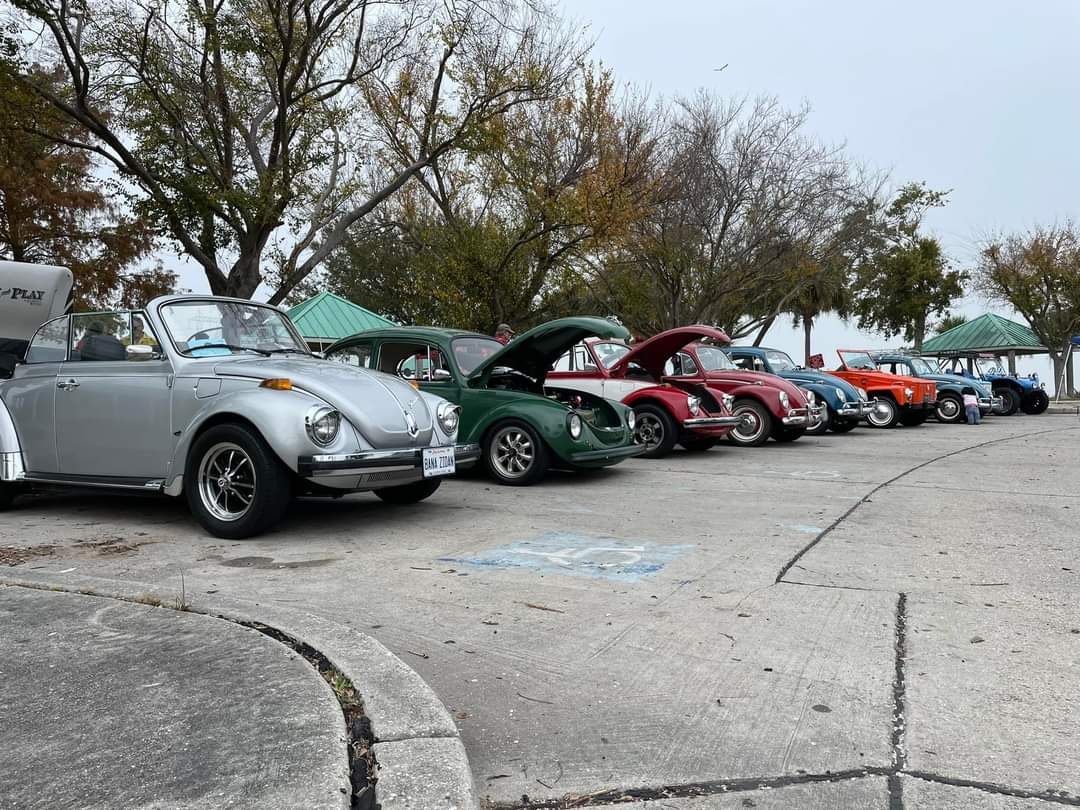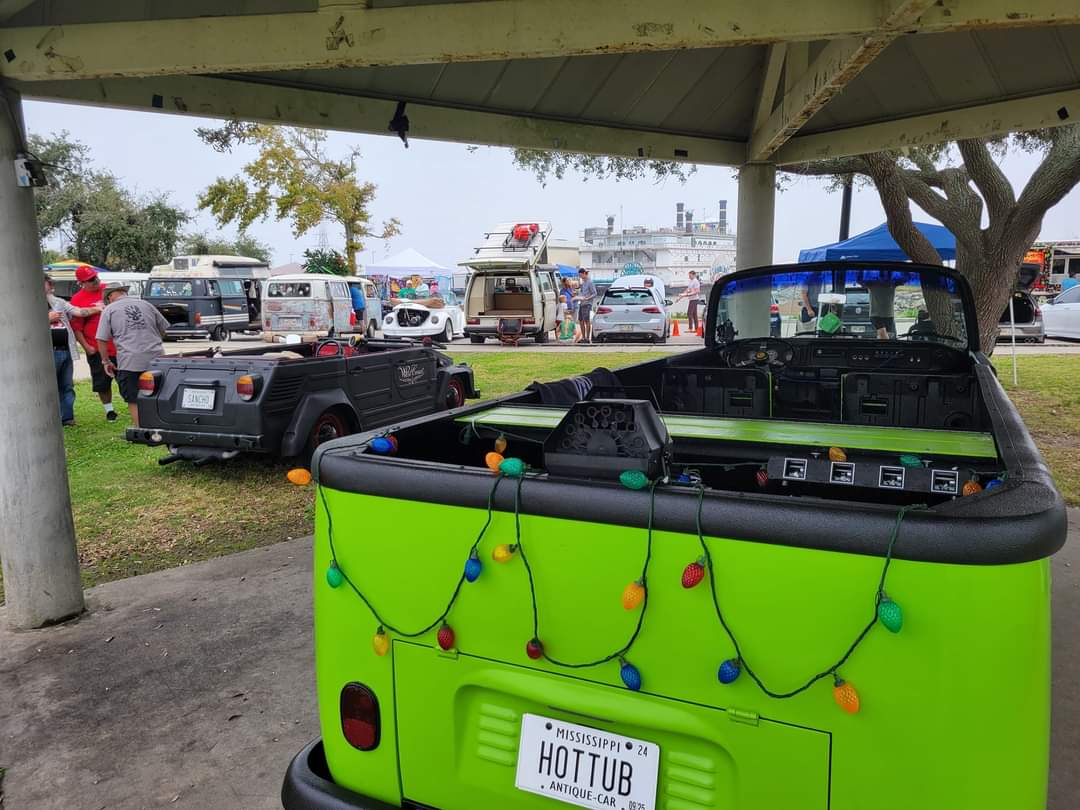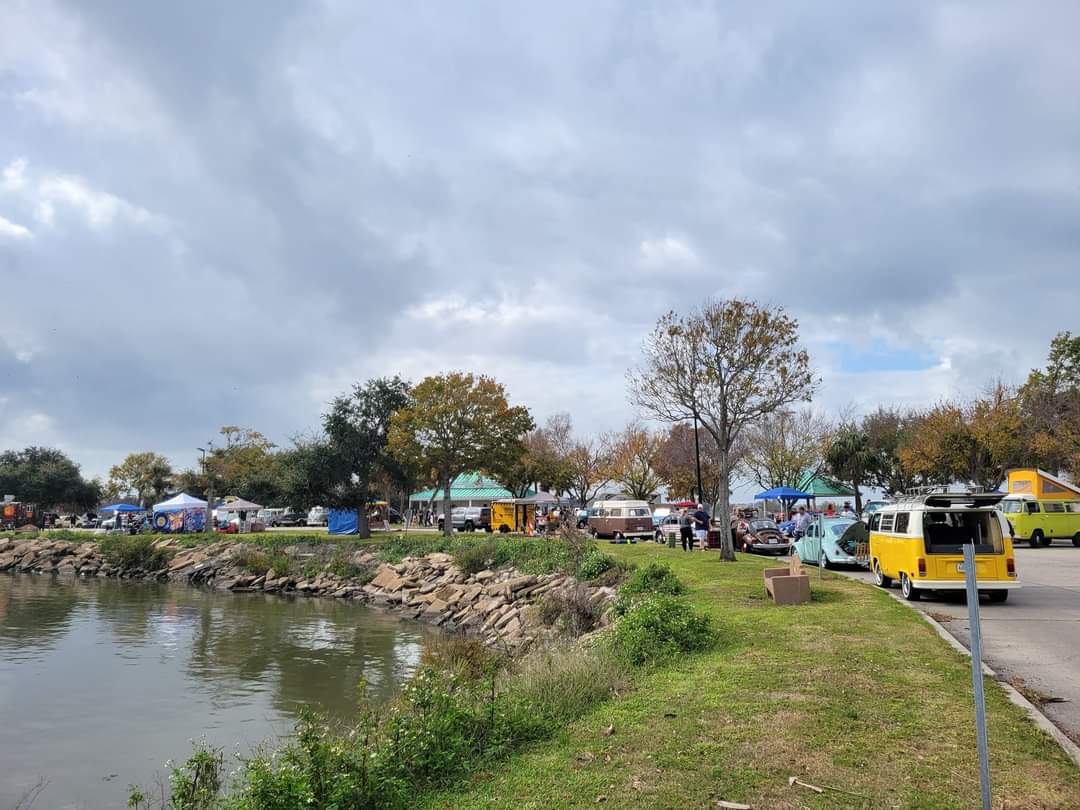 Pre-Registration is now closed.
Thank you to everyone who pre-registered.
Make sure you pick up your Goodie bags at the registration table.
Vendors
We are looking for Vendors to participate in our show this year. If you are interested in selling or advertising your product, This will be a perfect opportunity.
Sponsors
Sponsorships are needed to help with the cost of putting on this amazing show and helps us give support to our Charity.
In the past 3 years we were able to give just over $7,400 to our charity and we would love to add to it this year.      
This years charity is once again;
Take Paws Rescue / Stray Café  
Stray Café offers a calm and cozy space for our rescue pups to interact, play, and snuggle with guests and potential adopters, and a place to sleep and eat and be loved until adoption. Adopters will have a place to unwind with great dogs and enjoy coffee and snacks – and maybe meet your next best friend!