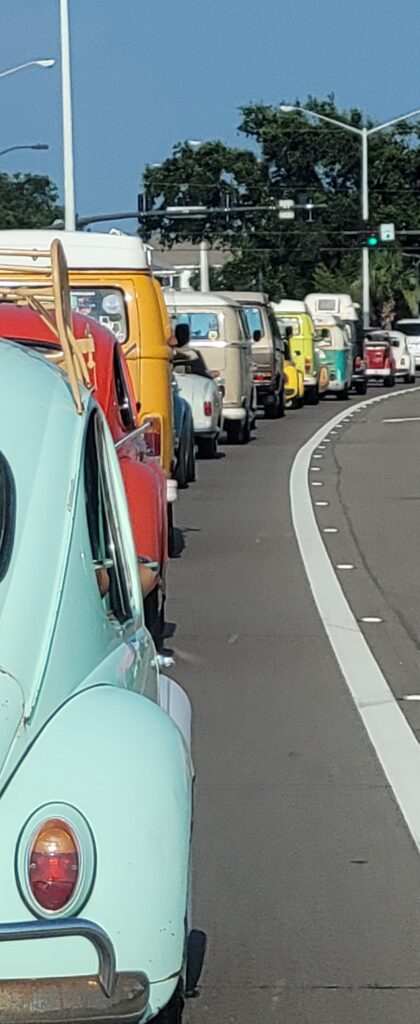 Our Story
We are a family friendly group with members from all walks of life, with a common interest and love for all things Volkswagen.
We have members from all over Louisiana and the Gulf Coast with everything from stock, modified, to full custom. We are an excellent resource in the Louisiana and Gulf Coast area for information, advice, assistance, parts, and just about everything related to all types of Vw's.
Each year we participate in multiple local and regional car shows, cruise-in's, and Parades. We also host our own Charity Vw show each year, (Buggin the Big Easy) which to date has raised over $7,000 for local Charitys.
We are registered with the State of Louisiana as well as being a chapter of Vintage Volkswagen Club of America
We welcome Volkswagen enthusiast of all years and models to become a member.
Want to become a member, and join our Vw Family?
Want to be a member and help the New Orleans Aircoolers club grow. We are asking for a $30 annual membership fee for each family. This will help us with all the financial expenses moving forward and help us give more back to the community and local charities. The Annual membership fee will be due in June each year.
CLASSIC'S
MODERN
and all Other VW'S